This is how I'm feeling today!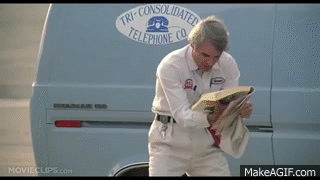 I'm not sure what it is about the annual meeting guide's first appearance in my mailbox each year, but it does make me believe that, in the words of Navin R. Johnson, "I'm somebody now!"
All joking aside, the arrival of the annual meeting guide is always exciting because we get an official rundown of Berkshire Hathaway shareholder weekend fun. And a glimpse of the theme of each year's meeting. This year's cover is very fun!
Make sure to peruse the guide online by clicking here or you can always find the guide on the right side of our homepage here at www.borsheimsbrk.com.
Read through it, Berkies, and make sure to ask me any questions you may have.